How To Build a Website With
FrontPage Mini-Site Web Design
If you are sick and tired of reading manuals & books to create your mini-sites, then...
"Discover How You Can Quickly And Easily Create Unlimited Mini-Sites With FrontPage® By Watching Exactly How To Do It With My Most Exclusive

Step-By-Step

Video Coaching Tutorials"

"In Just A Few Hours Following My Step-By-Step Online Video Tutorials, I'm Confident You Will Be Able To Create A Mini-Site From Scratch"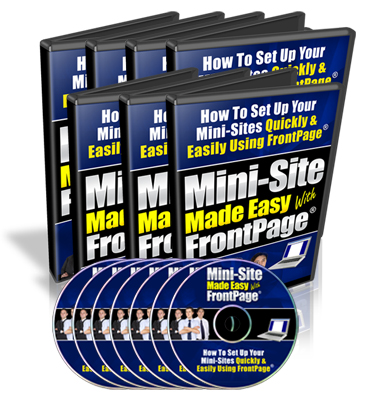 PLUS -- Get This Special Bonus If You Order Today!
You Also Get Full Master Resale Rights To This Product And Website - Keep 100% of All The Profits You Make

Date:
Brought to you by: Larry McCann
Subject: Mini-Site Made Easy With FrontPage®
Dear Internet Friend,
Creating a website from scratch is one of the most difficult tasks that you might encounter when trying to make a living online. You can either start learning by reading "hard-to-read" manuals and eBooks or even hire a website designer who commands a very high fee to get your website created.
But now all those are just a thing of the past.
I've assembled a series of coaching video tutorials that show you every single step in my minisite creation. And - it doesn't matter if you've never created a web page before, I'll show you every single step from scratch.
Introducing:- How To Build a Website!

Mini-Site Made Easy With FrontPage®
This video coaching series come in the form of 11 videos that you view on your computer. I've included a full list for you here:
FrontPage Video #1

In this video I'll show you how to prepare all your website files on your computer so that everything will be organized right from the beginning.

Video Time: 3 min 17 sec

FrontPage Video #2

In this video I'll show you how to edit the page title, description, saving the page, creating & working with tables, changing the background, adding the header & footer images.

Video Time: 12 min 54 sec

FrontPage Video #3

This video will show you how to work with the headline & sub-headline text, text fonts, style, properties & highlighting.

Video Time : 10 min 05 sec

FrontPage Video #4

This video will show you how to work with tables, cells, images, hyperlinking a text, & specifying a target frame for a link.

Video Time : 5 min 51 sec

FrontPage Video #5

This video will show you how to work with more tables, images, adding the audio & video testimonials.

Video Time : 10 min 39 sec

FrontPage Video #6

This video will show you how to work with more tables and cells, creating the testimonial table & working with picture properties.

Video Time : 10 min 26 sec

FrontPage Video #7

This video will show how to add the Flash audio file, inserting the javascript date and time, adding a 'drop-down' alphabet image, aligning an image which is located in a cell to be placed on top & adding a 'blockquote' to a paragraph.

Video Time : 13 min 16 sec

FrontPage Video #8

This video will show you how to create a table for the testimonial, working with picture properties & adding a Flash video.

Video Time : 7 min 14 sec

FrontPage Video #9

This video will show you how to work with more tables & images.

Video Time : 6 min 26 sec

FrontPage Video #10

This video will show you how to work with the horizontal line & text bullets.

Video Time : 5 min 11 sec

FrontPage Video #11

This video will show you how to create a 'dotted-line' table or the 'Johnson Box', working with the order table, text & hyperlinks.

Video Time : 8 min 54 sec

Save Your Time & Money With These Videos
Now think about it. If you're not watching these videos, it may take you many months before you can finally create your first mini-site. (Of course, depending on your present level of skills and knowledge)
You may have tried reading books and manuals on website creation but they can only tell you how to do it by reading it and trying to follow the pictures. You've still got to figure out how to do what you've been told!
Why spend the next weeks and months trying to figure out all of the steps it takes to get your mini-site created and set up -- when you can watch someone show you exactly how to take action and get it up and running today?
With these videos, you'll be able to watch them directly from the computer screen!

| | |
| --- | --- |
| | I'll Top Up Your Fool-Proof Passport To Success With My Unconditional 100% Iron Clad Money-Back Guarantee! |
Also, if at any time whatsoever within the next 30 days, you feel for any reason that our product fails to live up to my promise, simply let me know and I'll immediately give you a 100% refund of your purchase price, no questions asked.

Larry McCann

Is that fair or what?
That means you can try out all the videos at my risk, while you see if they work for you or not. And if they don't produce, I honestly want you to ask for your money back.
There is absolutely no risk, whatsoever on your part. The burden to deliver is entirely on me. If you can't create your own FrontPage MiniSite after watching these videos then I'm the loser, not you.
Wait! I'm Not Done Yet!
I'll also give you a generous Full Master Resale Rights to this very package so that you can put your investment back in your pocket with ONLY 1 Sale!

The Master Resale Rights agreement are as follows...
1. The minimum suggested selling price is $17. You can sell it at any price you like as long as it is not being given away for free. However, you may give it away for free only to your customers who have paid you.

2. You may include it in any other "package" deal, paid membership site, or as a bonus item.

3. You may edit the website sales letter as long as the product is not misrepresented in any way.

4. You MAY NOT change, edit or remove any parts of the testimonials in any way, including the first name of the product owner.

5. You MAY NOT change the course itself in any way, nor may you sell the videos separately.

6. You MUST setup this product for order processing on your own webpage. Please DO NOT send any of your customers to our download location. This Product, and the "thank-you" page must be hosted at your own website and orders processed from there.
That being said and done, all that remains is for you to put the video tutorials into action, and sit back and watch your success story being created before your very own eyes. The ball is now in your court, click on this link to download your videos.

If that's still not Enough!
I will also Include
30 MiniSite Templates as a Bonus to help you get started even faster in your quest to build and create your own MiniSites.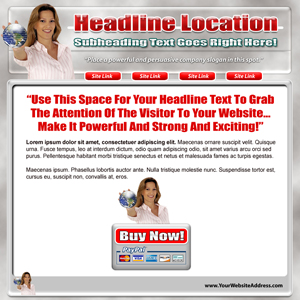 Sample Mini-Site






Yes! I want to be able to watch the video tutorials so that I can start saving months of time and avoiding costly mistakes. Please give me immediate online access to Mini-Site Made Easy With FrontPage®:
I understand that I will receive the Full Master Resale Rights To Mini-Site Made Easy With FrontPage®! I'll be able to use the same sales copy and website design, and keep ALL the profits for life! My investment could potentially pay off hundreds of times, and possibly in the next few hours!
I understand that this offer has a 30 day ironclad money-back guarantee. I have 30 days to review Mini-Site Made Easy With FrontPage® and if it does not deliver what is promised, I can return it for a prompt and courteous refund. I also understand that my credit card will be charged $17.
I acknowledge that by clicking on the download link below, I have read and agree to the terms and conditions below.

One-Time Payment Of $47 $17 Only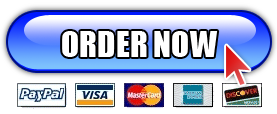 Click Here To Purchase Mini-Site Made Easy With FrontPage With Full Master Resale Rights
INSTANT ACCESS
Purchase Online with PayPal or Credit/Debit Card by Secure Server
Delivery
The product will be delivered to you digitally via instant online access to a secure area of this website once your payment has been authorized. You will be able to download the full product.
Format Of FrontPage® Videos
The videos will be provided to you in streaming Flash format. You can either watch them online (with an Internet connection) or download them to your computer.

FrontPage® Version
The mini-site in these video tutorials has been created using the final version of FrontPage®; FrontPage® 2003.
Sincerely,

Larry McCann

P.S: Just think! You'll never again suffer through the pain and hassle of trying to build your own mini-site. Now, you can get everything all shown to you, You simply watch the videos in the comfort of your home and put them into practice.
P.P.S: Remember that you have nothing to lose with my 8-week ironclad money-back guarantee. You have 8 weeks to review Mini-Site Made Easy With FrontPage® and if it does not deliver what it promises, you can return it for a prompt and courteous refund.
How To Build a Website
---
The statements and examples on this website are not intended to represent or guarantee that everyone will achieve the same results. Each individual's success will be determined by his or her desire, dedication, marketing background, product, effort and motivation to work and follow the video tutorials. There is no guarantee you will duplicate the results stated here. You recognize any Business Endeavour has inherent risk for loss of capital.
---